Yes, today is the
It's All Fun and Games Blogfest hosted by Alex J. Cavanaugh
!
The idea? Post three of your favorite games, whatever they may be--no restrictions.
My three:
1. Mancala
This is the standard sort of board, although there are versions where four people can play. The theory (in case you've never heard of it before) is to "capture" as many of those little pieces as possible by moving them around the board; there are several different ways you can play, by moving clockwise, counterclockwise, allowing people to take pieces when they land in an empty pit, etc.
I love it, for some reason--and I have a lot of fun memories of playing mancala before and during dance recitals. (50+ kids, one dressing room, two hours 'till your number, what else is there?)
If you want to play against a computer, go
HERE
.
2. Scrabble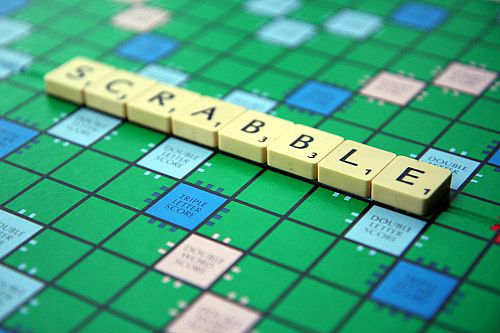 Hard, sometimes (especially when the vowel monster hits and gives you what feels like all the "E"s in the bag) but a lot of fun. Objective: get as many points as you can on a 15x15 square board using randomly-chosen letters in a bag of 100. There are varying ways of playing this one, too; 7-letter, 9-letter, (the way my mom and I usually do), with score limits, etc.
3. Tetris
Because it's fun to eliminate as many lines as possible, and I thought I should include something electronic. Goal for this game is to arrange tetrominoes (the shapes you see) so that they make up solid lines across, which disappear as they join up.
Also, Tetris has been proved to improve cognitive brain functions, such as "movement, critical thinking, reasoning, language and processing". No,
really
.
To play online, go
HERE
.
**********
So, what are some of your favorite games?
-----The Golden Eagle