Vultures, if you ask me, don't get enough respect.
(Ruppell's Griffon Vulture.
SOURCE
)
There are two kinds of vultures--Old World Vultures and New World Vultures, a total of 23 species. These two groups emerged through convergent evolution (when two separate populations acquire the same or similar traits), and are found on every continent except for Australia and Antarctica. Old World and New World aren't closely related, and they're only called vultures collectively because they occupy the same ecological niche.
Old World Vultures are part of the family Accipitridrae (which includes eagles, kites, buzzards, and hawks) and live in Africa, Asia, and Europe. These sorts of vultures find their food by sight only, and can see food up to 4 miles away.
New World Vultures, along with condors, live in the Americas. They belong to the family Cathartidae, which is part of the group of Accipitriformes. Several New World Vulture species have a good sense of smell and can scent their prey up to 1 mile.
The thing I don't get is why it's always the vulture who has the part of the bringer of death (and they don't actually hover over an animal that's about to die, though they will kill the sick and weak who would die anyway), symbolizes approaching doom, represents evil, shrieks and screams at the good guys, and all that other very charismatic stuff.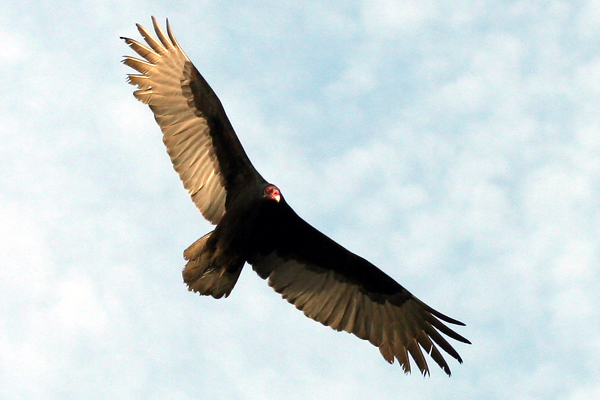 So they eat dead things. Heck, they're not the only creatures in the animal kingdom who eat food that's been sitting around for a while. Scavengers actually help clean up the planet--without them, carcasses and bodies would simply hang around to rot and decay. But when it's eaten by something like a vulture, that problem is eliminated and all that's left are bone fragments and maybe a few scraps for other scavengers to pick up. Animals fed, body gone.
Isn't that a good thing?
*****
Sources:
http://en.wikipedia.org/wiki/Vulture
http://animal.discovery.com/birds/vulture/
http://ecolocalizer.com/2009/09/05/16-cool-facts-about-vultures-on-international-vulture-awareness-day/
And if you'd like to learn about International Vulture Awareness Day, go
HERE
.
*****
So, what do you think of vultures? Love or hate? Pests, or helpful cleanup crew?
-----The Golden Eagle